Right Off
INterstate 87

we are easy to find
Within New York State
Heading North or South on I-87, take Exit 35 off of Interstate 87.
FROM SOUTH: Take a right off the exit.
FROM NORTH: Take a left off the exit.
Then take a right onto Telegraph Road after Rulf's Orchard. Lastly, take left onto the Fuller Road at Twin Ponds Campsite sign.

From Montreal
Take Interstate 15 until it changes to I-87 at the border and then follow the directions above from Exit 35.
From Burlington, VT
Head west on Main St toward Church Street
Turn left at Battery Street
Turn right at King St
Take the Burlington-Port Kent ferry to Keeseville
(Entering New York) Continue straight onto Front St/NY-373
Continue to follow NY-373 for 3.2 mi
Turn right at Rte-9/US-9. Continue to follow US-9 for 2.4 miles
Turn left at Jabez Allen Road, drive .3 miles, stay left at Sullivan Road and drive until you come to a "T" at Telegraph Road.
Take left onto the Fuller Road at Twin Ponds Campsite sign.
check out the map
ANd
start planning

your weekend?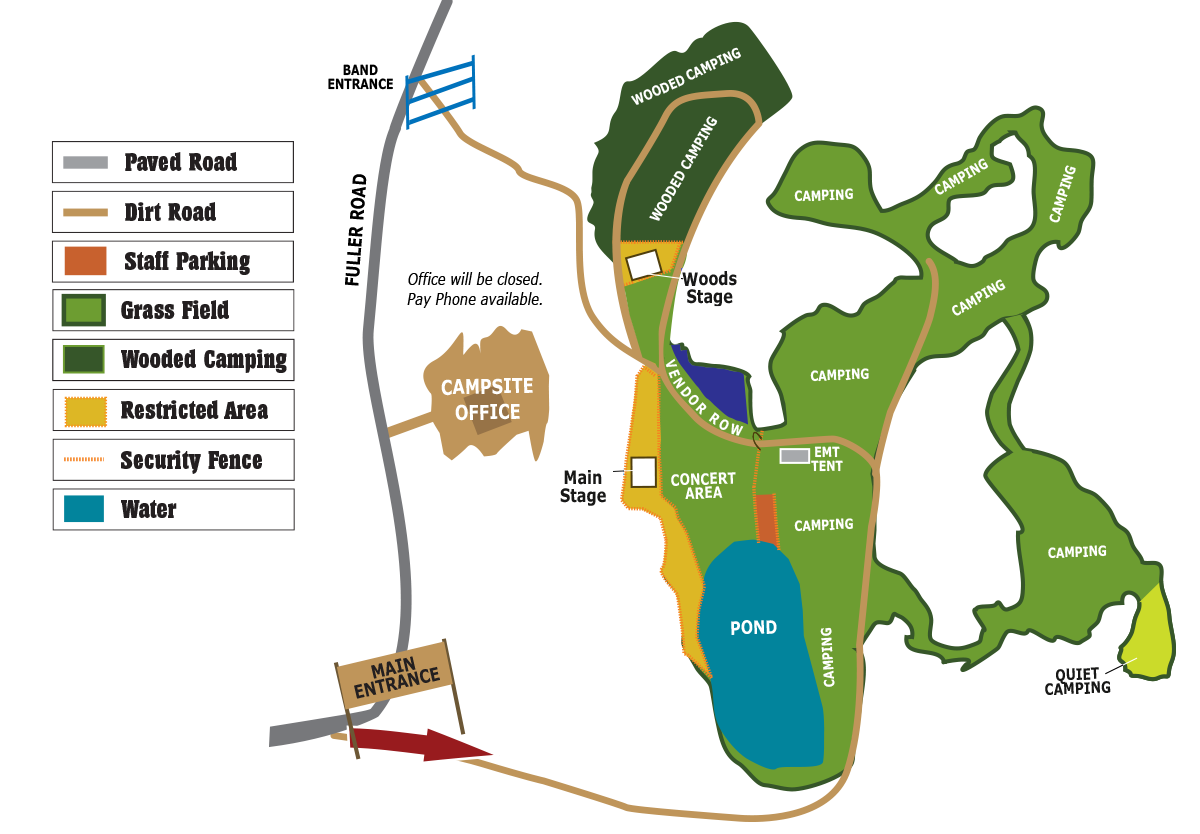 * Some map information could be changed.
We work to keep
ticket Prices
as Low as possible
Early Bird$55
SOLD OUT

All of out Early Tickets are gone. Thank You!
You can still save with the Advanced Price.
Advanced
Tickets
$70
TICKET OUTLETS
Chuck Wagon (Brinkerhoff St, Plattsburgh) • State of Mind (319 Cornelia St, Plattsburgh) • Smoke Signals (Lake Placid) • The Waterhole (Downtown Saranac Lake) • Pasquale's Restaurant (2931 Main St, Peru) • 42º (Glens Falls)

AND... At a show of the the following bands: Lucid, The Garcia Project, Capital Zen & North Funktree or you can buy on here online!
20+ Bands, 2 Stages, 2 Nights of Camping.
Online Sales will End Aug 5th.


Day of Show
$85
Saturday Arrival Tickets will be available Saturday August 9 at 8am. $55.
Bring a Non-Perishible Good and receive $5 off ticket price. One per ticket.